Posted on Monday, May 30, 2022 01:42 PM
Ratepayers association makes presentation to council
Council received a presentation from the Wasaga Beach Ratepayers Association regarding polling it did in the community in relation to the redevelopment of town-owned land at the beachfront.
The association said polling data found respondents wanted public consultation prior to any sale of the land.
Mayor Bifolchi advised the group that substantial public engagement has already taken place.
The town's legal counsel for the project, Mary Ellen...
Posted on Thursday, May 26, 2022 10:40 AM

Today the Wasaga and District Builders and Contractors Association presented a $1,000 cheque to the Town of Wasaga Beach.
The donation is towards the community's new twin-pad arena and library project at 544 River Rd. W.
Members of council were on hand for the presentation this morning at town hall and Mayor Nina Bifolchi formally thanked the association for its generosity.
Learn more about the association.
Learn more about the twin-pad arena and library project.
Posted on Wednesday, May 25, 2022 03:03 PM
The Wasaga Beach Ratepayers Association (WBRA) is once again spreading misleading and inaccurate information about the process to sell and develop the beachfront through its May 22 e-mail to members.
The town provides answers to 14 questions to address the misinformation and provide further background.
Are negotiations with Bayloc secret?
The negotiations with Bayloc pertaining to the land purchase are confidential as permitted under the Ontario Municipal Act. This is a consistent...
Posted on Friday, May 20, 2022 03:30 PM
Posted on Thursday, May 19, 2022 05:11 PM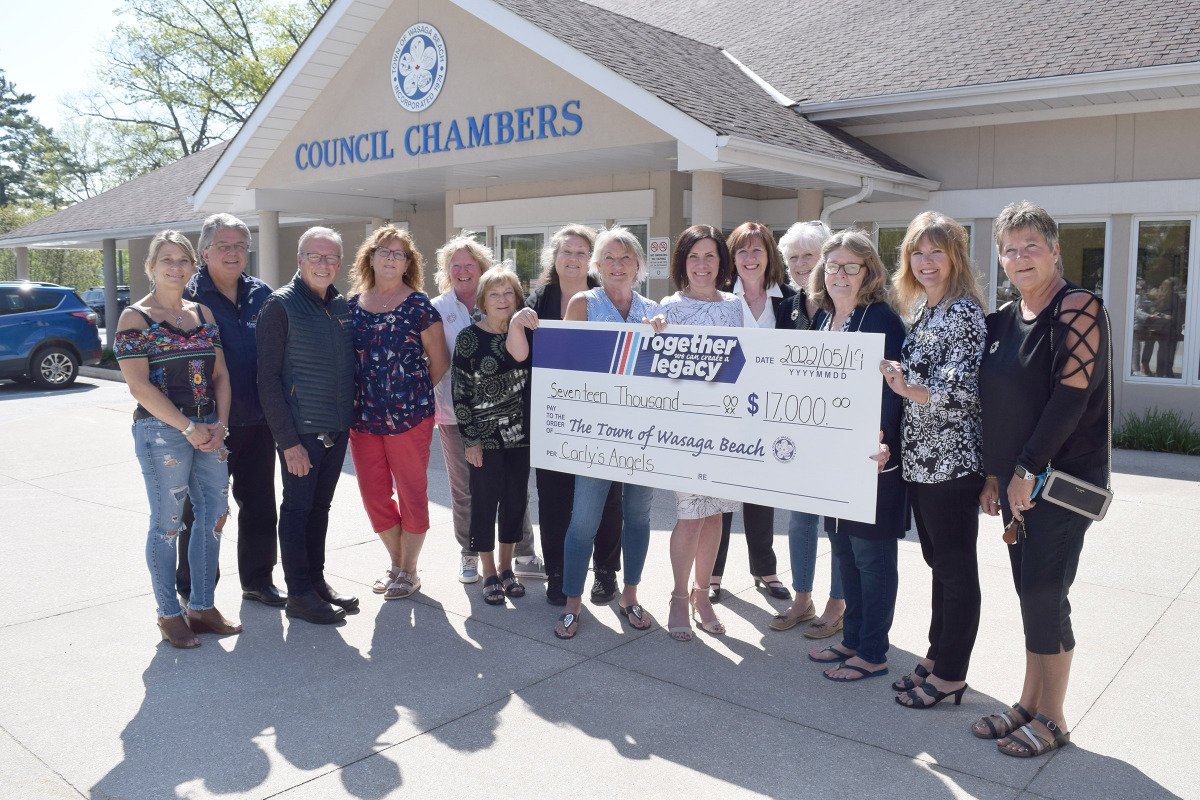 The Town of Wasaga Beach is pleased to announce that Carly's Angels has donated $17,000 to the town's twin-pad arena and library fundraising campaign.
In recognition of the donation, the junior change room and eight arena seats will carry the organization's name.
The local philanthropic group operates in memory of Carly Patterson, who passed away following a battle with cancer in 1998. Carly was the daughter of former mayor Cal Patterson.
Carly's Angels has a long history of supporting important...