Posted on Friday, June 10, 2022 04:51 PM
In response to concerns expressed by residents living on streets near beach areas, the Town of Wasaga Beach has launched a new parking initiative to encourage people to park in municipal lots.
Over the last few years, Municipal Law Enforcement observed an increase in cars parking on residential side streets close to beach areas, creating potential hazards.
After reviewing options staff recommended, council approved the implementation of paid on-street parking in these areas to replace the free parking. ...
Posted on Monday, June 06, 2022 01:38 PM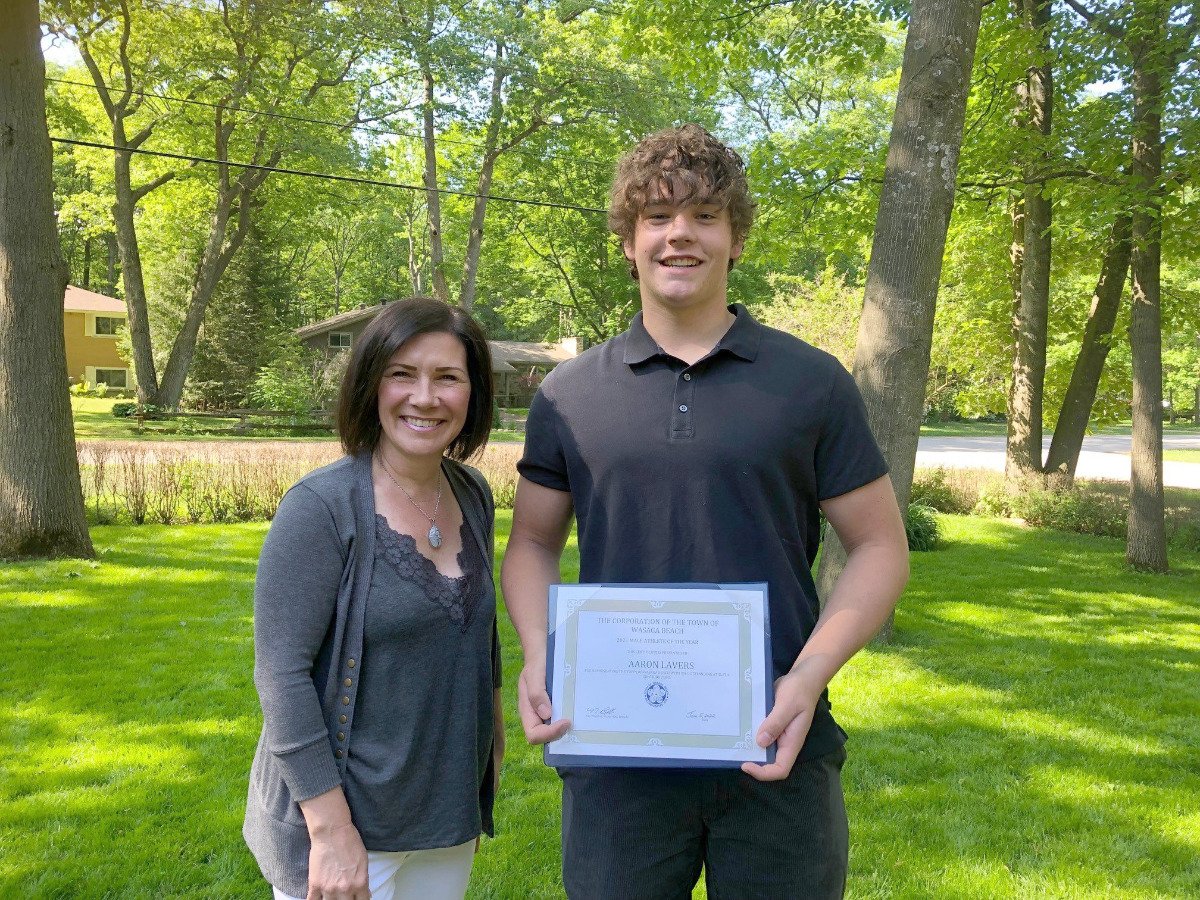 Aaron Lavers is the Town of Wasaga Beach's Athlete of the Year.
The local man received the honour during a special presentation Sunday.
"On behalf of town council and staff, I congratulate Aaron on this significant honour. His exemplary character and sportsmanship, combined with his skill on the football field, make him a deserving recipient," Mayor Nina Bifolchi said.
Lavers earned a silver medal as a linebacker while playing for the U16 Team Ontario in 2019.
At the regional level, he has been...
Posted on Monday, June 06, 2022 09:53 AM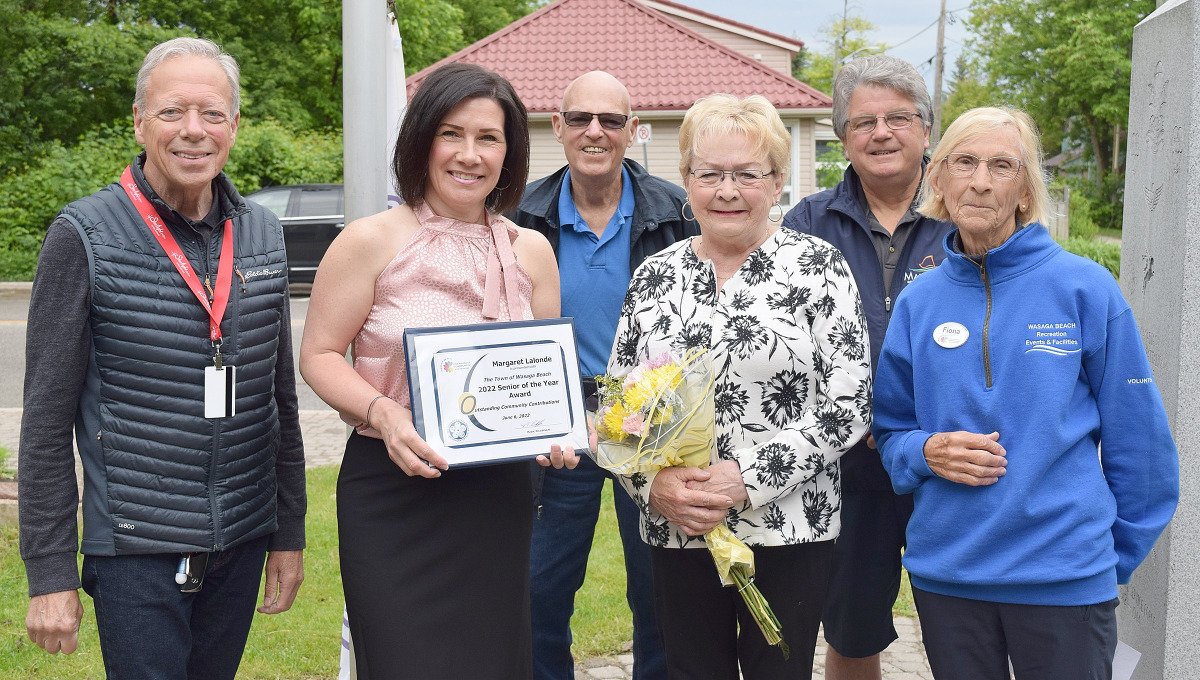 The Town of Wasaga Beach and its Age-Friendly Community Advisory Committee are pleased to present the 2022 Senior of the Year award to long-time resident Margaret Lalonde, in recognition of significant volunteer contributions over the last eight years.
"On behalf of council and town staff, I extend sincere congratulations to Margaret on receiving this award and I thank her for her very generous efforts," Mayor Nina Bifolchi said.
Fiona Ryner, chair of the Age-Friendly Community Advisory...
Posted on Friday, June 03, 2022 11:28 AM
Posted on Thursday, June 02, 2022 09:30 AM
"On behalf of town council and staff, as well as residents of Wasaga Beach, I extend best wishes to Queen Elizabeth on her Platinum Jubilee.
"As head of state, Her Majesty has shown a great love for Canada and its people over the last 70 years. During her reign, the Queen has made 22 official tours of Canada, more than any other commonwealth country.
"We are grateful to Her Majesty for her years of service and her interest in our tremendous accomplishments as a nation. The Queen has been with us...